Halong Violet's Gallery

Total images in all categories: 85
Total number of hits on all images: 6,890
There are 9 categories in gallery
(10 images)
Hits: 891

Built in 2013, Gray line Ha long is the newest Classic cruise of 113-years worldwide brand Gray Line. Spreading over 3 decks with 14 luxury cabins, it offers boutique interiors with oak-wooden wall. All rooms and bathrooms have large sea view. VIP cabin (Suites) has private terrace, Jacuzzi bathtub and private balcony. More different than other cruises in Halong Bay, Gray Line Halong Cruise's first criterion is taking serious care to ensure you the safest cruising in Halong Bay.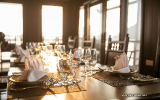 (9 images)
Hits: 988

Glory Legend Cruise are modern and tastefully designed boats, the boats feature spacious, well-appointed cabins and suites with large en-suite bathrooms, large sundecks with comfortable lounging furniture and elegant dining rooms and bars. We have designed and fitted our boats to international standards while maintaining traditional style, creating the perfect balance of modern comforts and nostalgic ambiance.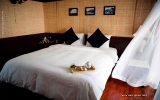 (10 images)
Hits: 800

Halong Bay is a legendary world just waiting to be explored. Bhaya combines oriental style with contemporary luxury. Together they are the perfect recipe for an enchanting and relaxing holiday. In 1917, Emperor Khai Dinh plied the waters of the Bay in a wonderful wooden junk. Almost a century later you too can embark on a voyage through the time – in a ship recreated from the original designs and with impeccable service fit for a King.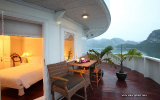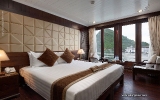 (10 images)
Hits: 598

Launched in early of 2012, Pelican Luxury Cruise - the new generation of vessels with both uncompromising quality and safety standards.

Our fleet of 3 cruises, each provides 22 cabins each: 20 Deluxe cabins ranging from 16m2 and 02 royal suites will take you for an unforgettable discovery, offering the best program for visiting and enjoying the bay's natural wonders.
(10 images)
Hits: 730

It's designed perfectly in inspiration of Classic Eastern style and finely equiped with modern amenities, Indochina fleet is considered as the most luxury and charming one in Halong bay. Moreover, our qualified, experienced and highly motivated staffs look forward to make your stay impeccable. Indochina is proud to be the first choice of many tourists inside and outside Vietnam for their trip to the World Natural Heritage - Halong Bay.
(6 images)
Hits: 421

Today we would like to give you some insights in our new ship project. As many of you might know, Ginger will return in 2018 in a completely new appearance. A marvelous floating home cruising through an even more stunning new scenery. Ginger will sail the serene waters of Lan Ha Bay, which is a part of Halong Bay.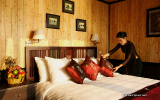 (10 images)
Hits: 829

Officially open on 18 December 2007, one of the best four star junks set the standard for services and amenities on the bay, fitted out in the 1930's Indochine style, the Halong Jasmine features 24 spacious cabins, restaurant, lounge and two special jasmine Suites with their own jacuzzi & balcony for uninterrupted views of the bay.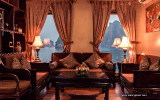 (10 images)
Hits: 841

Launched in November 2009 and outfitted in a classic 1930's Indochine style, the Halong Violet is our newest five-star, luxury junk. Composed of 6 individual themed cabins all including a marble bathroom, jacuzzi and private balcony; the Violet also features a boutique dining room, library & lounge, as well as a state of the art spa & gym. The cruise has been annually renovated and it still remains the top luxury option on the bay.
Total images in all categories: 85